FARGO, North Dakota (AP) -- A man who police say confessed on the Internet to killing his daughter has tentatively agreed to plead guilty to murder, a prosecutor said.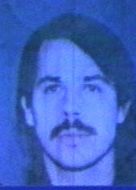 Larry Froistad Jr. is scheduled to plead guilty Friday to a Class AA murder -- the highest murder charge in North Dakota, Bowman County State's Attorney Steven Wild said. The count carries a sentence of up to life in prison without the chance for parole.
Froistad, 29, was arrested in San Diego in March after allegedly posting several messages in an Internet chat room, saying he intentionally set a 1995 house fire in Bowman, North Dakota. That fire killed his 5-year-old daughter.
According to court documents, Froistad also posted messages saying he had sexually molested the girl. Police said they also found child pornography images on his seized computer.
Froistad's lawyer confirmed his client has a court date Friday, but declined to discuss the case further.