OKLAHOMA CITY (AP) -- Death has proved no obstacle to Jacquelyn Ledgerwood's campaign for the U.S. Senate.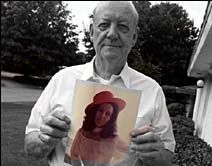 The 69-year-old homemaker from the town of Norman died of a heart attack July 15 but managed to get enough votes in the August 25 Democratic primary to advance to a two- person runoff for the nomination on Tuesday.
The way Oklahoma's attorney general reads the law, Ledgerwood's name must remain on the runoff ballot, and if she wins, she will be the party's candidate in November against three-term Republican Sen. Don Nickles.
Ledgerwood's family, meanwhile, has all but invited people to vote for the dead woman.
"Perhaps the achievement of Jacquelyn Morrow Ledgerwood's purpose of spiritual renewal in running for the U.S. Senate is not dead and can still be attained with a win in the runoff and a miracle victory in the general election November 3," the family said in a statement.
The situation is "rather strange, and it's sad, too," says Ledgerwood's runoff opponent, Don Carroll, a 40-year-old air conditioning repairman who was the top vote-getter in the primary.
He says he won't be embarrassed if he loses to a dead woman: "If you're going to be embarrassed, you better not be in politics. You just have to take it as it comes."
Ledgerwood died after the deadline for removing names from the primary ballot had passed. Her second-place finish in the four-way contest has been attributed to everything from voter ignorance to the fact that she was the only woman in the race and had an especially long name: Jacquelyn Morrow Lewis Ledgerwood.
No one, dead or alive, is given much of a chance of beating the popular Nickles. But if Ledgerwood were to win, Gov. Frank Keating would have to call a special election to fill the seat.
A dead person has never been elected to the Senate, according to Betty Koed, a Senate historian in Washington. The U.S. Constitution doesn't address the question.
"I don't think anyone foresaw that," Koed said.